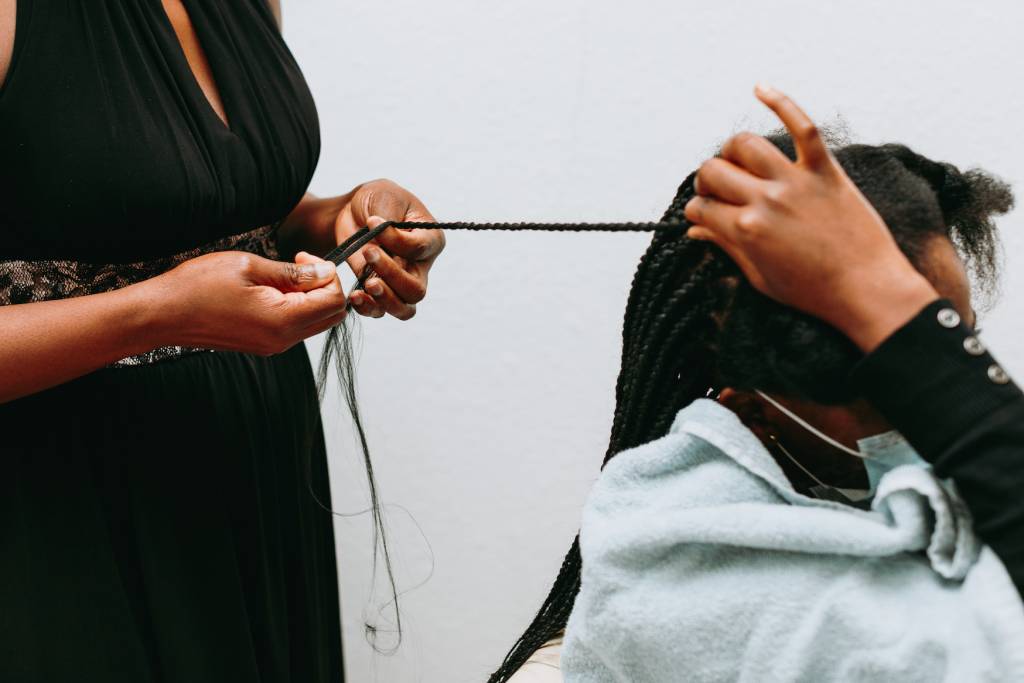 WHY CHOOSE US
Nefertiti Hair Salon is the African hair braiding salon in Phoenix AZ. We specialize in all the different style of hair braiding, including Micro braids, box braids, and individual braids. We also specialize in all the different types of twist. Indeed, we do Senegalese twist, Havana twists, Kinky twists, puffy twist, any different type of twists. Finally, we are the best salon for Sew In Weaves, Dreadlocks and natural hair styling.
Besides providing quality work at a very competitive price, we created in our salon an atmosphere and a culture where our only goal is to make the customer look and feel beautiful. We are the best hair braiding salon in Phoenix, we have some of the best hair braiders in in the valley. Our stylists are professionally educated and study the industry to stay on the cutting edge of trends, techniques, products and styles.
When you come to Nefertiti Hair Salon, we will take the time to discuss with you and understand your need and your desired look. We will examine the texture of your hair and your scalp and together we will explore what style will best suit you and what technic will be the most efficient to achieve your desired objective.
Customer service is at the epicenter of our African hair braiding salon. Our aim is not just to make you look like queens and kings, but it is also to treat you like one. Call today to book an appointment. At Nefertiti Hair Salon, all our customers are Queens and Kings.
Book Now
Come and enjoy a hair spa day.