Welcome to the best
Hair Braiding Salon in Phoenix
Nefertiti Hair Salon is the leading hair braiding salon in Phoenix. Our secret to success is the provision of excellent customer care and keeping abreast with the latest hair treatment available. We cater for all types of hair and can recommend a hairstyle for any occasion. We offer a free consultation service so pop in and we'll be glad to help. Nothing quite beats the sensation of having your hair skillfully intertwined in an intricate, beautiful braid. It's like weaving magic with strands, creating a spellbinding effect that not only boosts your confidence but also connects you with a rich tradition that transcends boundaries and cultures. The Hair braiding salon in Phoenix is a place where this magic happens every day.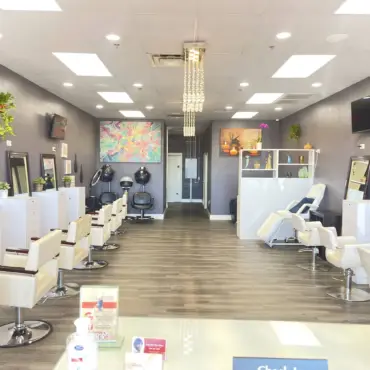 Welcome to Nefertiti Hair Salon, the only luxury hair braiding salon in Phoenix. In this blog post, we invite you to discover the exceptional atmosphere that sets Nefertiti apart from
The African Hair Braiding Salon
Nefertiti Hair Salon is the African hair braiding salon in Phoenix AZ. We specialize in all the different style of hair braiding, including Micro braids, box braids, and individual braids. We also specialize in all the different types of twist. Indeed, we do Senegalese twist, Havana twists, Kinky twists, puffy twist, any different type of twists. Finally, we are the best salon for Sew In Weaves, Dreadlocks and natural hair styling. Besides providing quality work at a very competitive price, we created in our salon an atmosphere and a culture where our only goal is to make the customer look and feel beautiful.
Mon-Fri: 8 AM – 6 PM
Saturday: 8 AM – 7 PM
Sunday: Closed
Book Now
01
You owe yourself a hair day
From The Blog
latest news & events
About us
When you come to Nefertiti Hair Salon, we will take the time to discuss with you and understand your need and your desired look. We will examine the texture of your hair and your scalp and together we will explore what style will best suit you and what technic will be the most efficient to achieve your desired objective.
Open Hours
Mon-Fri: 8 AM – 6 PM
Saturday: 8 AM – 7 PM
Sunday: Closed
Nefertiti Hair Salon © 2021 All Rights Reserved Terms of Use and Privacy Policy