Experience the Art of Hair Braiding at Nefertiti Hair Salon
HAIR BRAIDING AT NEFERTITI HAIR SALON
Ready to transform your look with exceptional braiding services? Contact Nefertiti Hair Salon now and embrace the art of braiding.
Our professional braiders provide unique, stylish braids tailored to each client's needs
Evidently, Hair braiding isn't just a hairstyle—it's an art. With roots in ancient civilizations, braiding is a timeless practice that expresses personality, culture, and beauty in every strand.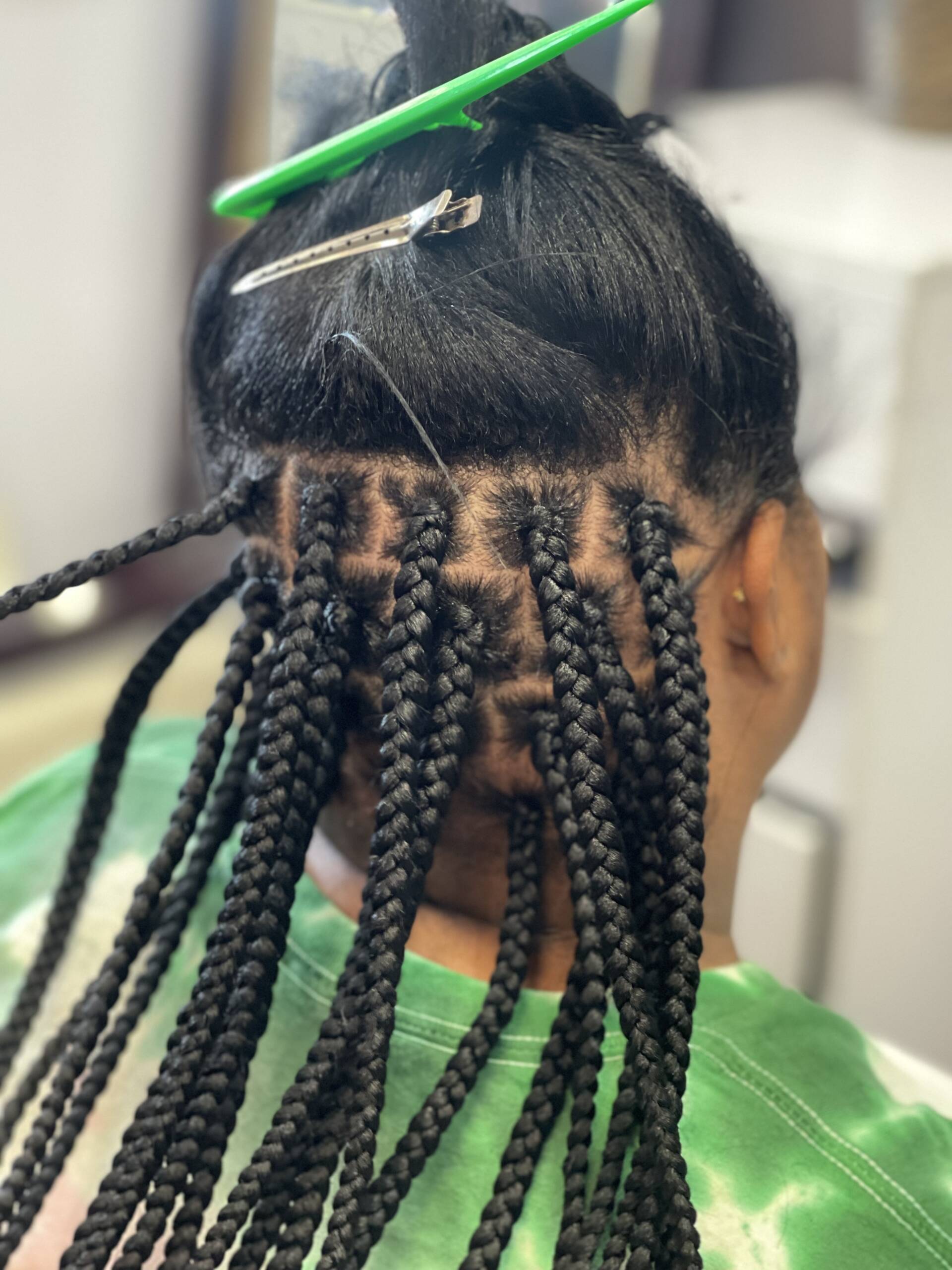 UNIQUE BRAIDING STYLES AT NEFERTITI SALON
From classic cornrows to intricate Ghana braids, Nefertiti Salon offers a plethora of braiding styles. Each style is tailored to complement your features and reflect your individuality.
Hair braiding at Nefertiti Hair Salon is more than a service. It's a celebration of beauty, history, and personal expression. Book an appointment with us today and experience the difference for yourself.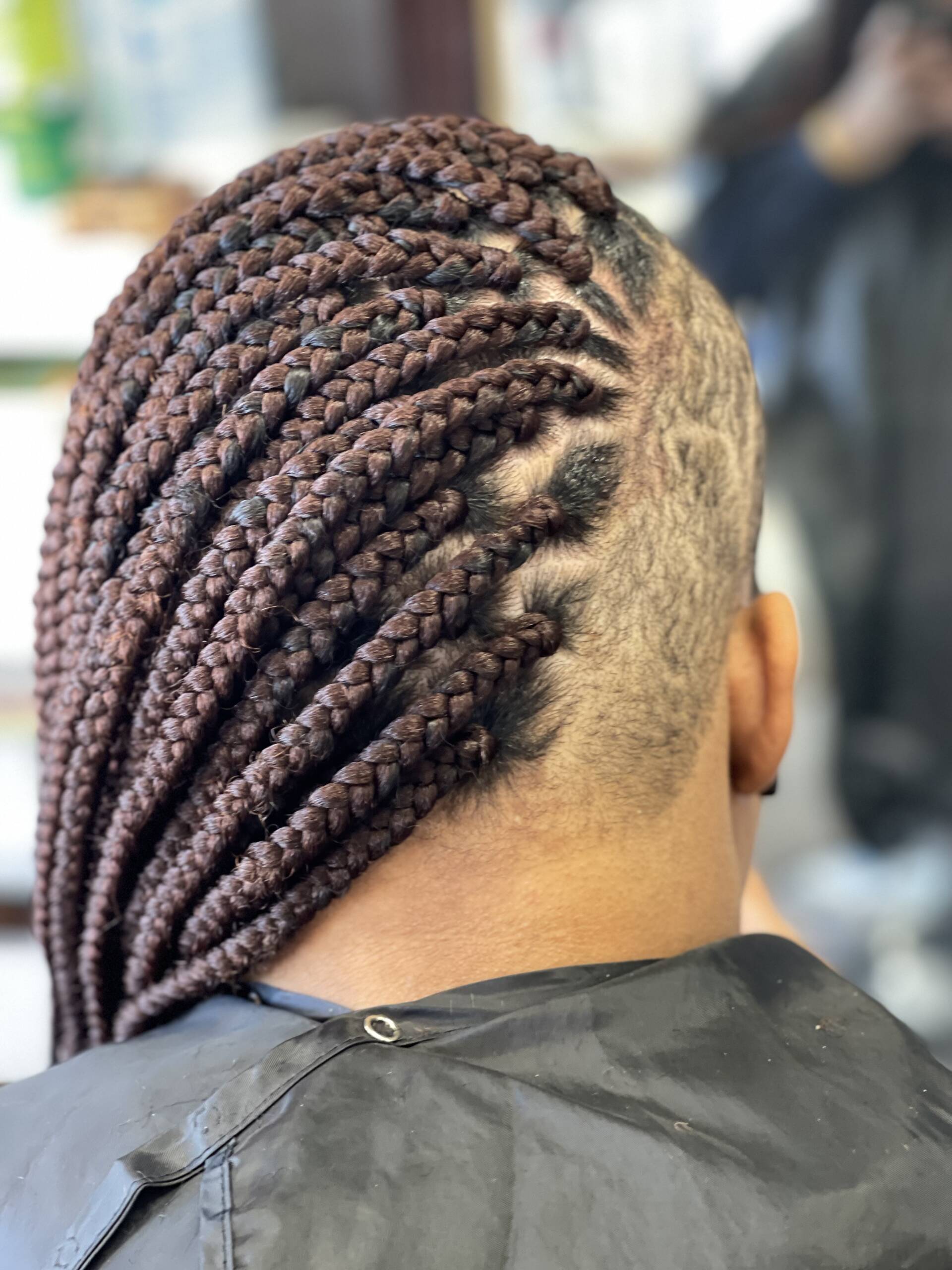 MEET OUR EXPERT HAIR BRAIDERS
Our team consists of expert hair braiders who have honed their craft through years of practice and passion. They are not only skilled in a wide array of braiding techniques, but also committed to making each visit a comfortable, enjoyable experience.
Our hair braiders are always ready to guide you through the braiding process. Whether you're a newbie or a braid enthusiast, we'll walk you through each step. We will assist you in choosing a style, preparing your hair, maintaining your braids, and finally, taking them out without causing damage.